PERSONAL TRAINER & LIFE COACH IN VANCOUVER, BC
If fitness drives you and helps kickstart your mornings with energy and enthusiasm, contact True Coach for personal training and life coach services. Get in the best shape of your life with a fitness and training regime tailored specifically for you.
We at True Coach firmly believe that not everyone can fit into the same cookie mold to meet their fitness goals, and hence we formulate specialized fitness programs to help our clients hit their goals. Our trainers follow a motivating, result-driven, and positive approach to help you understand the path that will eventually lead you to your fitness goals.
Sign up for a free assessment today and experience how we can help you reach your desired fitness level. Trust us to help you create a happy and healthy life.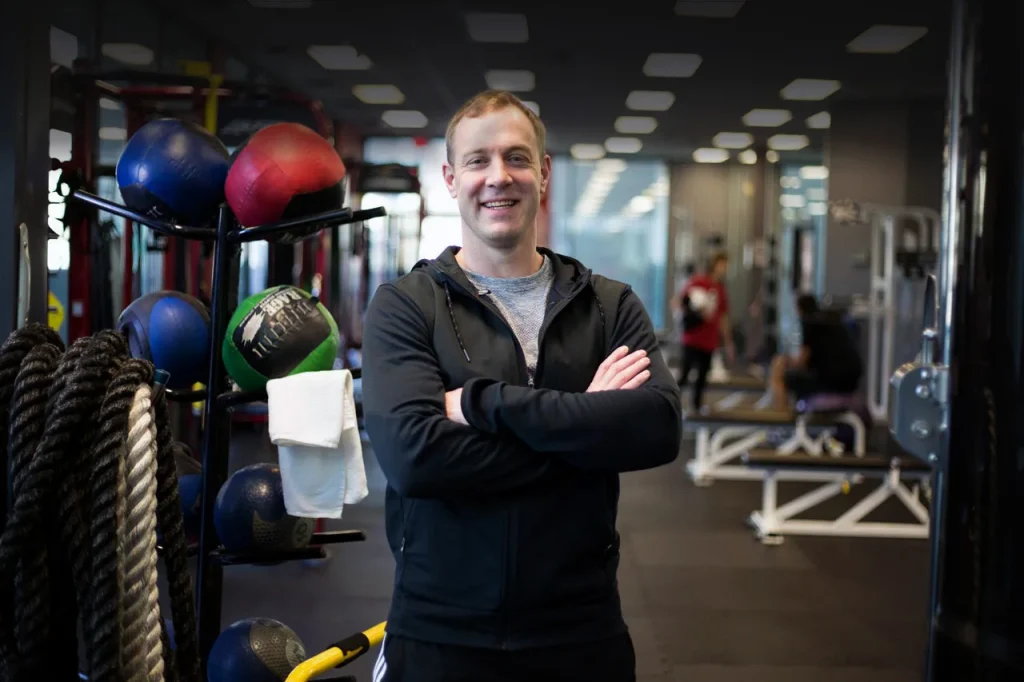 We represent an elite and comprehensive approach to personal training. We do not believe in cookie-cut or one-size-fits-all offerings. Instead, we design individualized programs tailored to meet the unique fitness and lifestyle goals of a wide range of athletes, health enthusiasts and everyday individuals. 
OUR SERVICES
STRENGTH TRAINING AND MUCH MORE
Get Trained with Our Personalized Approach to Fitness & Mindset Training Programs
Every individual has unique body and mind issues they want to solve during their training programs. Hence, there cannot be any one-size-fits-all training regime that applies to all.
We at True coach understand this deeply and walk with you with a personalized fitness plan to help you get the desired results. We focus on providing the best possible services with our expertise and knowledge and will always nudge you in the best direction.
Yes, there may be many fitness coaches in Vancouver, but you won't find anyone better than us when it comes to getting in shape. Not only will you get physically stronger, but we also strive to help improve your mental strength.
Contact us today and book your sessions with the best fitness and wellness coaches ever. Let us help you live a better life with a healthy body and a sound mind.
Passionate Personal Trainers for Youth & Personal Development in Vancouver
As we grow up, we must focus on building skills that will lead us to a happy and healthy life. We must fully engage in activities such as improving our health and building strength and immunity to lead an active lifestyle.
Become a better version of yourself by strengthening your physical and mental capabilities. Finding a passionate personal trainer is the best way to attain all the fitness and personal development goals. 
Contact us at True Coach to get professional help and make a conscious effort to improve yourself.
We will be with you every step of the way and push you harder to ensure you stay on the right track always. We work with the mission to make you confident and healthy and motivate you to embrace the culture of fitness.
Meet Our Expert Trainers
JEFF'S STORY
Jeff Thornhill, founder of True Coaching, applies a transformative approach to healthy living that combines personal training and life coaching. As a world-class athlete with more than 20 years experience competing and training world-wide, Jeff's unique perspective, wealth of knowledge and unquenchable passion for achievement positions him perfectly to help others achieve a variety of fitness and life goals.

Jeff is a former professional kickboxer and martial artist who holds a black belt in Karate and is an IKMF certified instructor in Krav Maga. He is also an ACE-certified personal trainer and coach with more than a decade of experience developing personalized training routines for professional athletes and everyday fitness enthusiasts alike.
No longer fighting professionally, Jeff is still training and competing at a high level. His focus has moved to a new and emerging sport called Kettlebell, in which he has obtained his Agatsu level 2 certification. He recently took first place in the OKC International Vancouver Open Kettlebell Sport Competition here in Richmond, British Columbia and went on to place fourth in the world as a representative of Canada in the 2016 World Championships hosted in Kazakhstan.

Never one to settle, Jeff continues to train in the sport of Kettlebell with an eye on reaching the podium at his next international competition. In the meantime, as one of the most sought after personal trainers in the Lower Mainland, Jeff continues to offer True Coach Methods to help professional athletes and everyday people reach their fitness and life goals.
Photo Gallery
moments with customer
Jeff is super specific and tailors our sessions to my specific needs and wants, which keep changing with every new role I take on as an actor. A great unexpected bonus has been to learn about some of Jeff's own mental preparation as an über competitive athlete, something I've found phenomenally helpful not only to my workouts but also to my acting work and in "getting out of my own way". Jeff is honest, encouraging, a great personal trainer and a great guy.
Thomas Leslie